Telford and the Great War – From Trench to Truce to Treaty
---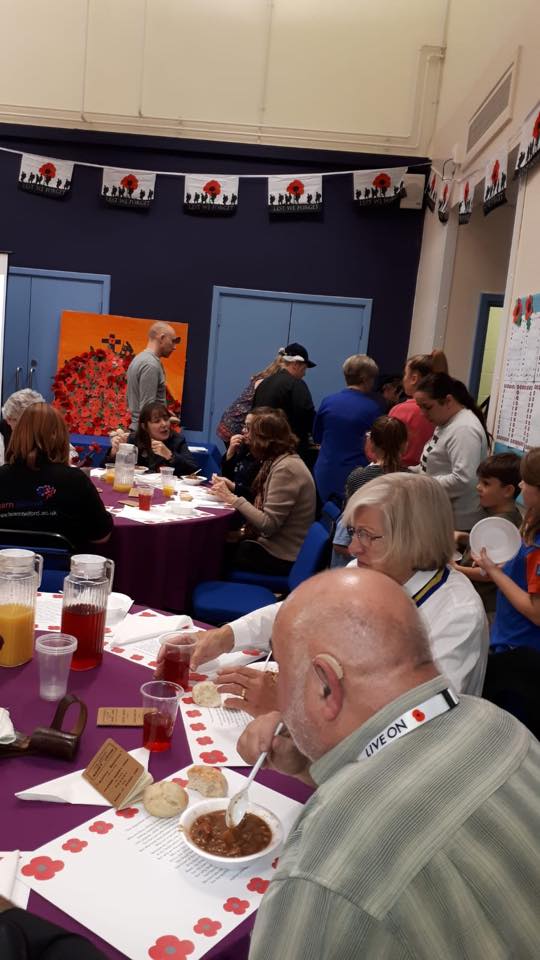 Since 2014 Park Lane Centre has been organizing and hosting commemorative community events, which have been building up to the 100th anniversary of the armistice on 11 November 2018. We have brought these events to life by focusing on what happened 100 years ago and what changed as a result.
To commemorate the First World War, Park Lane Centre is running a learning project with the local community called Telford and the Great War. The aim of this project is for schools, children, young people and families to deepen their understanding, recognition and remembrance of lived events, resulting in the Treaty of Versailles, which ended the Great War on 28th June 1919.
Now we intend to turn our attention to the 100th anniversary of the Treaty of Versailles, which marked the end of the Great War, exploring the impact of this war on our local heritage. We plan to bring to life how the culmination of events shaped our local community.
Our plan is to bring the variety of discoveries together through hosting a learning week of activities, commencing 24th June 2019.
Learning Week culminates on 28th June 2019 in Park Lane Centre with our commemoration of the 100th anniversary of the signing of the Treaty of Versailles through a Remembrance Service and unveiling a commemorative plaque, at the spot where we hold our remembrance services. At this event, we will launch our community learning resource and host a community meal.
On Saturday 29th June, we will be holding our annual Celebration of Woodside event in conjunction with Armed Forces Day.
If you would like to get involved with this project, please email us at reception@parklanecentre.co.uk
---
National Lottery support for Park Lane Centre to mark First World War Centenary.
Park Lane Centre has received a grant of £10,000 from The National Lottery Heritage Fund for a project Telford and The Great War to be held at Park Lane Centre. Awarded through its First World War: then and now programme, the project will focus on commemorating the First World War and celebrating the history of our local community.
To mark the Centenary of the First World War, the project will enable local people in Telford to come together to preserve the memories and heritage of the people who lived through the First World War. Park Lane Centre will be working with volunteers and inviting local groups and schools, as well as individuals, to take part in this project by collecting photographs, newspaper clippings, documents, letters and photos of keepsakes, as well as family tales passed down and creating a learning resource to help build a clear picture of what life was really like.
Commemoration Week, commencing 24th June 2019 will remember the 4663 people from Shropshire who gave their lives for us 100 years ago. During this commemorative week, Park Lane Centre will share what the community has created as well as host a programme of period music, dance, games, storytelling, historical talks and poetry reading; and the Café will offer a menu of dishes from this era. On the 28th June, which marks the centenary of the signing of the Treaty of Versailles, there will be a service of remembrance and community meal, as well as dedicating a plaque, which will then become the focal point for future commemorations.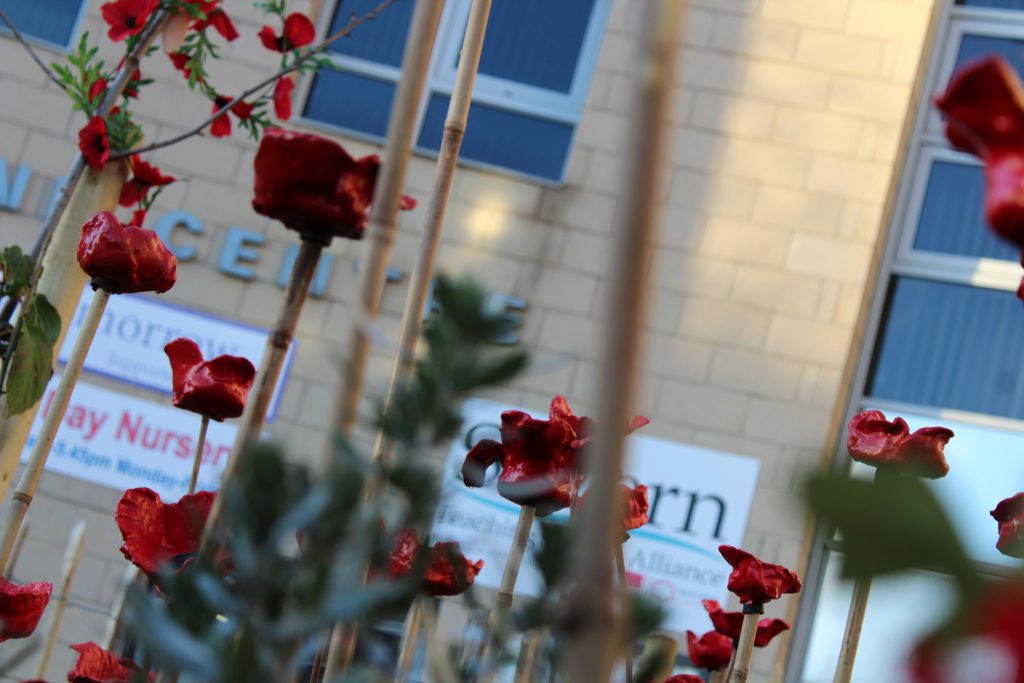 Park Lane Centre will celebrate the history of the local community, established from the surrounding, existing villages of families whose Shropshire ancestors fought and died in the First World War. As pottery has historically been a prominent local industry in this area for many years, this medium will be used to create a ceramic poppy garden at the front of Park Lane Centre. The information gathered will be digitally recorded and an online interactive archive will be created where everyone can access and contribute information. The archive will allow the public to discuss, contribute, share and research information about different aspects of the heritage and life during the Great War.
Commenting on the award, Jacqui Idiens (Centre Manager) said: "We're delighted that we've received this support thanks to National Lottery players and are excited to be able to bring our community together to commemorate and celebrate our history."
---